Isthmus
Laser-cut, Birch, Paint, Stain, Wax
28cm x 28cm x 4cm
Rock formed, weathered and fissured.
Trails, trees scape, root and canopy.
Water falling, carving, flowing and rising.
The isthmus series is a collection of works filled with textures, patterns, and stories from the Mask to the Corrib. Inspired by the area around Cong and the edge of Connemara; my home.
Featured Works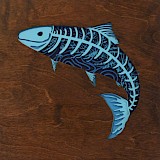 Salmon in Blue
£250

|

Laser-cut, Birch, Stain, Acrylic, Wax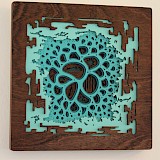 Textures in Green
£250

|

Laser-cut, Birch, Stain, Acrylic, Wax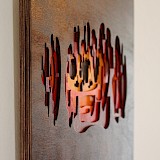 Cave in Fire
£250

|

Laser-cut, Birch, Stain, Acrylic, Wax